More Bang For Your Buck
Are you willing to drive a bit further to get more home for your money? With single family home prices continuing to increase many people are choosing to head to the outskirts of Chittenden County. Even lifelong residents of Chittenden County are looking to get more bang for their buck and choosing to move to the more affordable areas such as Franklin County where their dollars goes a little further these days and they can get a bigger home for their money. According to the Northwestern Vermont Board of Realtors home prices have increased by 5.3% since July of 2013. Currently the average median price of a single family home in Chittenden, Franklin and Grand Isle Counties is at $268,450.00. Now what you can get for that money vastly differs depending on the town that you are looking in. Currently if you are looking to spend between $200,000.00 and $300,000.00 for a 3+ bedroom home with 1800+ square feet or greater above grade a snapshot would look like this…. Top towns both in Chittenden County and neighboring Franklin County with the most options are Milton with 22 homes, followed by Fairfax with 14 homes. Trying to stay closer into the heart of Chittenden County largely decreases your options to 3 homes in Colchester that meet this criteria, 4 in Essex, 1 in South Burlington, 1 in Burlington and none at all in Shelburne.
Deciding to purchase a home is a huge decision, one of the largest and most expensive ones that you will likely make. Connecting with a Realtor and really conveying what is important to you and your family in a home is going to be key. Your agent will know the market and be able to direct you to areas that will meet your needs and ultimately get you and your family settled into just the right home, in just the right town and at the right price. Happy house hunting.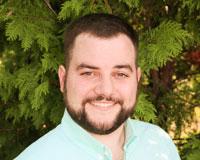 Author:
Ryan Miller
Phone:
802-999-6983
Dated:
August 28th 2014
Views:
223
About Ryan: Coming from a family with countless years of real estate experience, I knew my calling early. After ...