My Name Is Tasha And Its Nice To Meet You
Hi There! I just realized that while I love to blog about new listings, new local restaurants, local events, and the real estate market in general, I don't think I have ever taken the time to tell you a little bit about myself! When I work with clients I want them to feel like they know me, can trust me and know that I am the right fit for them. Because of this, let me take a moment and tell you a bit about myself.
To start off, I am a true Vermonter! That almost never happens anymore! Not that it is a bad thing but as you probably know, Vermont has a lot of transplants so I am very proud to say that I am born and raised here and actually have never left! I live in Colchester with my husband and five year old son Carter and our two dogs, Max a Boxer and Chloe a Boston Terrier. We absolutely love Colchester! The community is so loving, clean and beautiful. How lucky am I to be able to drive by the lakefront each and every day to get to my office! In the summer time myself and my family are very much into boating so on hot days when my appts have finished you can count on me being at the docks of Bay Harbor Marina or on the boat at the beach. This past summer I actually took my maiden solo voyage on the boat with just "the girls" and our kiddos! It was great and I did just fine! So much fun. I love creating new memories and having fun. Enjoying time with my family and creating those moments that will never be forgotten. Family is very important to me and I feel so blessed to have such an amazing one!

As far as work history goes, I will keep it short even though the story is kind of long! I have had the opportunity to help folks in many ways throughout the three careers that I have chosen. Whether you are having a bad hair day, feel sick or need to purchase a home, I have you covered! I started out as a hair stylist in one of Burlington's top salons, as well as a nurse for 7 years focusing on working with seniors primarily in Alzheimer'r or memory programs and now have the pleasure of being a Realtor! What can I say, I love to help people!

I hope this gives you a little insight as to who I am. If you are looking to make a move I would love to help you! Please feel free to reach out at anytime. I look forward to hearing from you.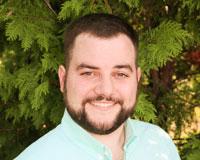 Author:
Ryan Miller
Phone:
802-999-6983
Dated:
January 27th 2016
Views:
348
About Ryan: Coming from a family with countless years of real estate experience, I knew my calling early. After ...